Upcraft Media and Cloudways Announce Partnership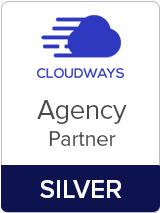 Speciality web development agency partners up with leading cloud hosting company.
Bend, OR – February 25, 2022
Upcraft, a web development agency specializing in Marketo, HubSpot, Pardot, and WordPress have announced a partnership with leading cloud hosting company Cloudways.
We simplify hosting experiences because we believe in empowering individuals, teams and businesses. We set high standards of performance, commit to complete freedom of choice coupled with simplicity and agility in every process. Backed by an innovative approach, our platform is built on best-of-breed technologies and industry-leading infrastructure providers that creates smooth managed cloud hosting experiences. And, we do this by investing in the right talent and by organizing the perfect teams.
Upcraft offers sophisticated and effective web development and creative services for Marketo, Pardot, HubSpot, WordPress, and beyond. They work alongside agencies, freelancers, and businesses big and small and have been doing this for over 15 years.
Email them at [email protected] to get in touch.