Free Standard Marketo Email Template
Maximize your Marketo investment with this clean starter template. It's responsive, flexible and built on Upcraft's robust modular framework.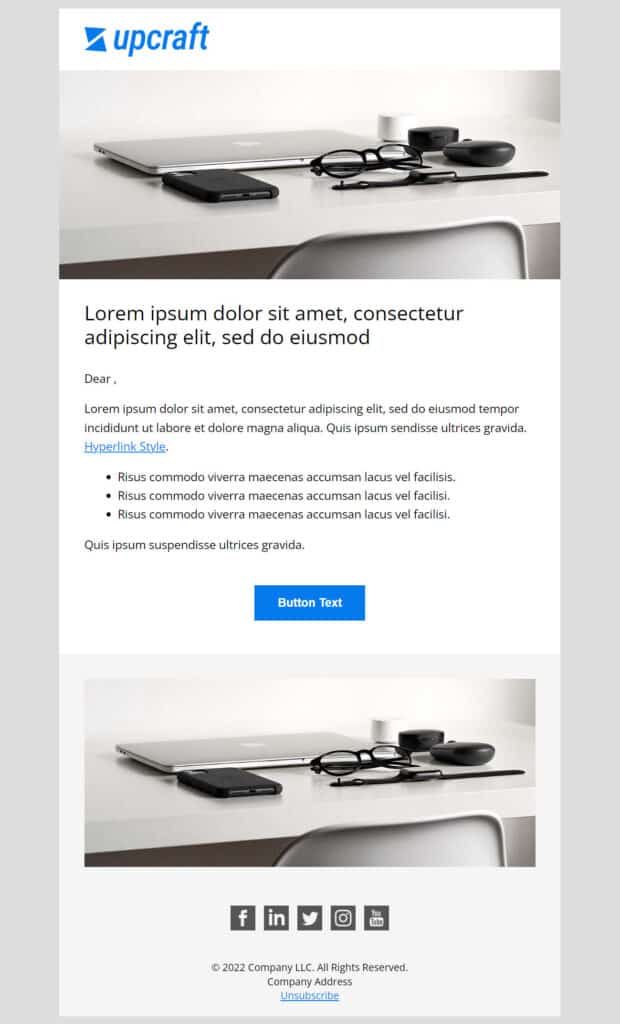 Once you download the HTML source file and paste it into your Marketo instance, you'll be creating attractive, clean emails that render perfectly in 30+ email clients. For this free Marketo email template, we use the same modular approach to coding as our premium and custom templates which allows for easily cloning, moving, or deleting individual sections.
FAQ
Download the Marketo template
Want more modules and flexibility?
Check out our premium master email template for Marketo.